74 000 years ago many different hominid species roamed the earth in small, widely separated groups. Only a few breeding pairs survived the Toba Super Volcano Eruption. My book, 'CATASTROPHE! (available on kindle – or UK), tells the tale of a few survivors and describes the conditions before, during and after this Catastrophe.
The purpose of this blog is to share knowledge and open a discussion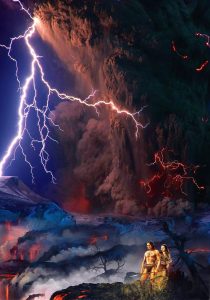 Earth looked very different then. The Black sea was a  trough that was many miles deep and the sea levels were much lower.
Ice covered much of Europe and the rest was a low rainfall desert. In these tough conditions a major catastrophe was bound to kill off all but the very hardy.  The Toba Super Volcano was just such an event as it caused a millennium long volcanic winter.