In the ILLOREAEN Sagas, 'Sensing' plays a prominent role.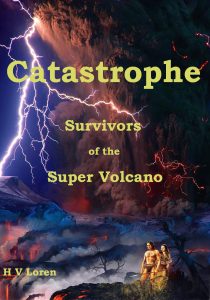 The SENSITIVES of the ILLOREAEN Sagas can tune their mind to that of other humanoids, who 'emanate' electrical impulses. In the Sensitive's mind similar emotions, images and even thoughts then form. The Sensitives can similarly 'Project' emotions, thoughts or images. Sensing and Projecting (emanating electrical impulses)  evolved in the Clans by the development of specialist brain cells, some sensitive to electrical impulses and another set of brain cells able to strengthen and focus the electrical impulses generated by specific areas within their brains.
Supporting arguments:
Similar specialist cells have also evolved in other life forms in nature. For example, electrical eels and other Gymnotiformes have evolved electric organs and electrosensory systems (ESSs). They have cells that generate very high voltages as well as electrical signals at specific or variable frequencies. They can also sense these signals emanating from others. This proves that cells can conduct and generate very high voltages and variable signals and other cells can isolate those cells from surrounding cells.
The mechanism: electric eels possess high frequency-sensitive tuberous receptors, which are distributed in patches over its body. This feature is apparently useful for hunting other Gymnotiformes.[4]
How does it work: More than a 100 years ago Maxwell had already developed the electro-mechanical theory that explains it all. Strong electrical impulses flowing in a conductor (e.g. conducting series of cells) will induce and stimulate identical impulses in a nearby similar conductor (conducting series of cells). This explains much of the SENSITIVE abilities of the Sensitives of the Clans as described in the ILLOREAEN Sagas.
Brain scans regularly records the electrical impulses in our brain and we all experience that our brains are affected by electrical impulses.
The Sensitives living with the Clans, as told in the ILLOREAEN Sagas have not only perfected the technique of reading 'body language' but had genetically inherited braincells (electrosensory systems or ESSs) that were super sensitive to the impulses generated in (emanating from) other humanoid brains but also had brain cells that were able to strengthen and focus the electrical impulses generated by their own brains.
Selective Benefit driving the evolution of the Sensing Ability:
The Illoreaens studied the Sensitive phenomenon in depth and managed to defined the selective benefit.  Their findings are recorded in later books in the Illoreaen Sagas series.
947total visits,1visits today